About Us
At UBOS.tech, we are pioneering the future of AI engineering by constructing next-generation tools that enable anyone to create AI-powered solutions
Pioneering AI-Powered Solutions

Enabling businesses to transition into autonomous AI-first organizations

Recognized by Ukraine Government

Live demo for Olena Zelenska (First Lady of Ukraine) and Mykhailo Fedorov (Minister of Digital Transformation) at Web Summit 2022 Lisbon

Future-Ready Platform for Competitive Edge

Ensuring companies stay ahead in the technology race of the 21st century
---
Years of experience in software engineering and AI
AI-powered solutions
built using UBOS in just one year
teams using UBOS reported improved collaboration between their technical and business stakeholders
Autonomous AI-First Organizations
At UBOS, we're transforming businesses and startups into futuristic, independent, AI-first organizations, as easily as turning on a light switch.

With our friendly, low-code/no-code platform called the Unified Business Operating System (UBOS), we're turning the complex world of AI into a simple jigsaw puzzle.

With UBOS, linking multiple AI services feels like connecting the dots in a children's book, creating a seamless and powerful picture.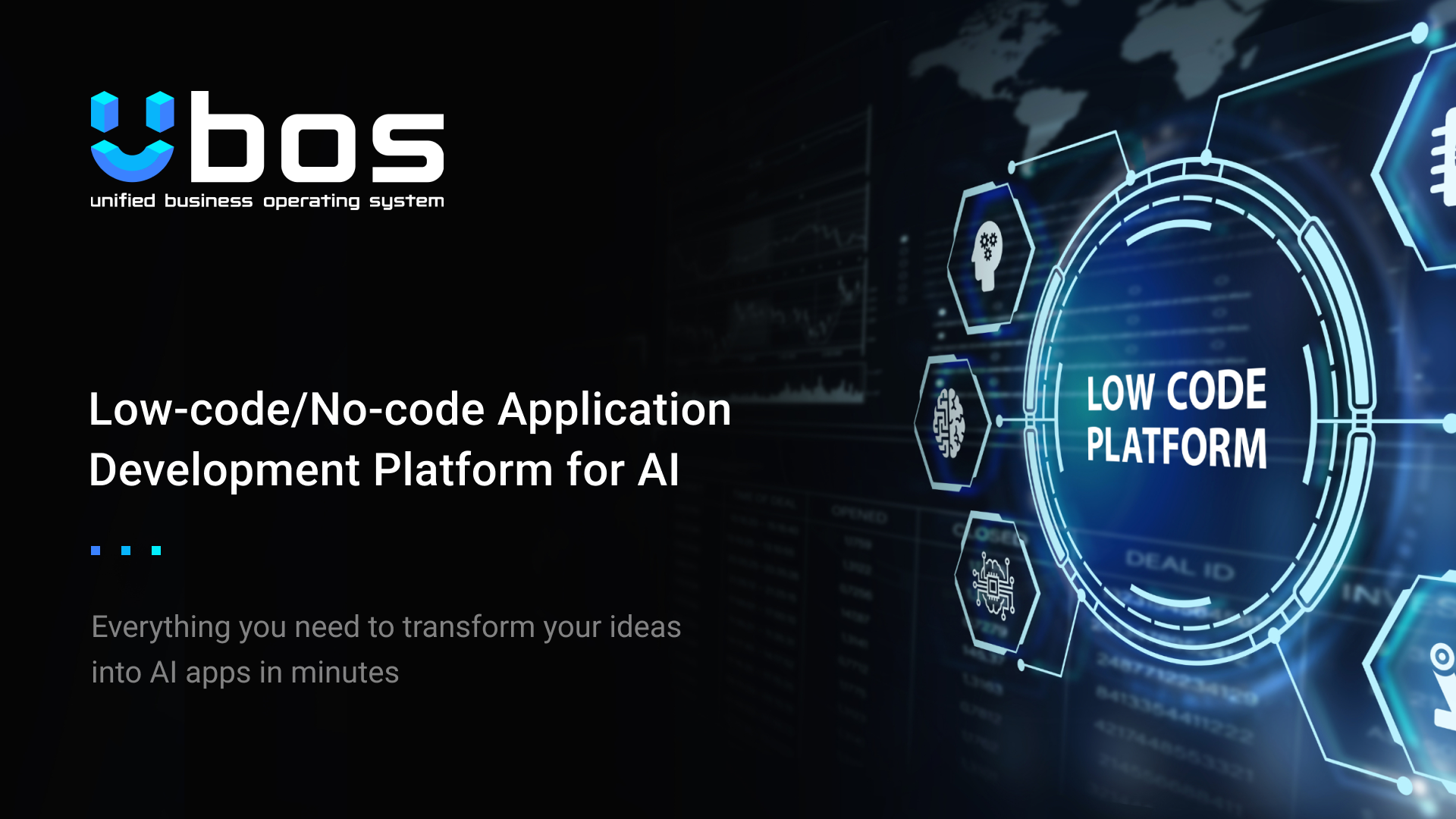 A bridge between business and technology
UBOS is your friendly AI powerhouse that helps everyone create AI-driven applications in just a few simple steps.

We break down the complex world of AI and tech, making it accessible for everyone from professional developers to everyday business users.

With UBOS, we are on a mission to democratize AI, unlocking the potential of your business by bringing AI capabilities right at your fingertips.
---

At UBOS, we're not just envisioning the future, we're building it.

Join us on this transformative journey as we redefine what's possible in the age of AI and digital transformation.