---
Rapidly Create Stunning User Interfaces with pre-made widgets
Intuitive visual drag & drop interface and rich library of React.js widgets, you can streamline your application development process and empower your engineers and citizen developers to create amazing user experiences.
Share widgets on Marketplace

Generate custom widgets with ChatGPT
Develop on-the-go, from any location
Embed inline JavaScript or utilize reusable chunks of code to enhance the capabilities of your apps
Compose reusable code in an IDE-like editor, enriched with autocomplete, multiline editing, debugging, and linting capabilities.

Effortlessly link data or implement logic in widget properties using JS toggles

Simply fetch data with API Manager like Postman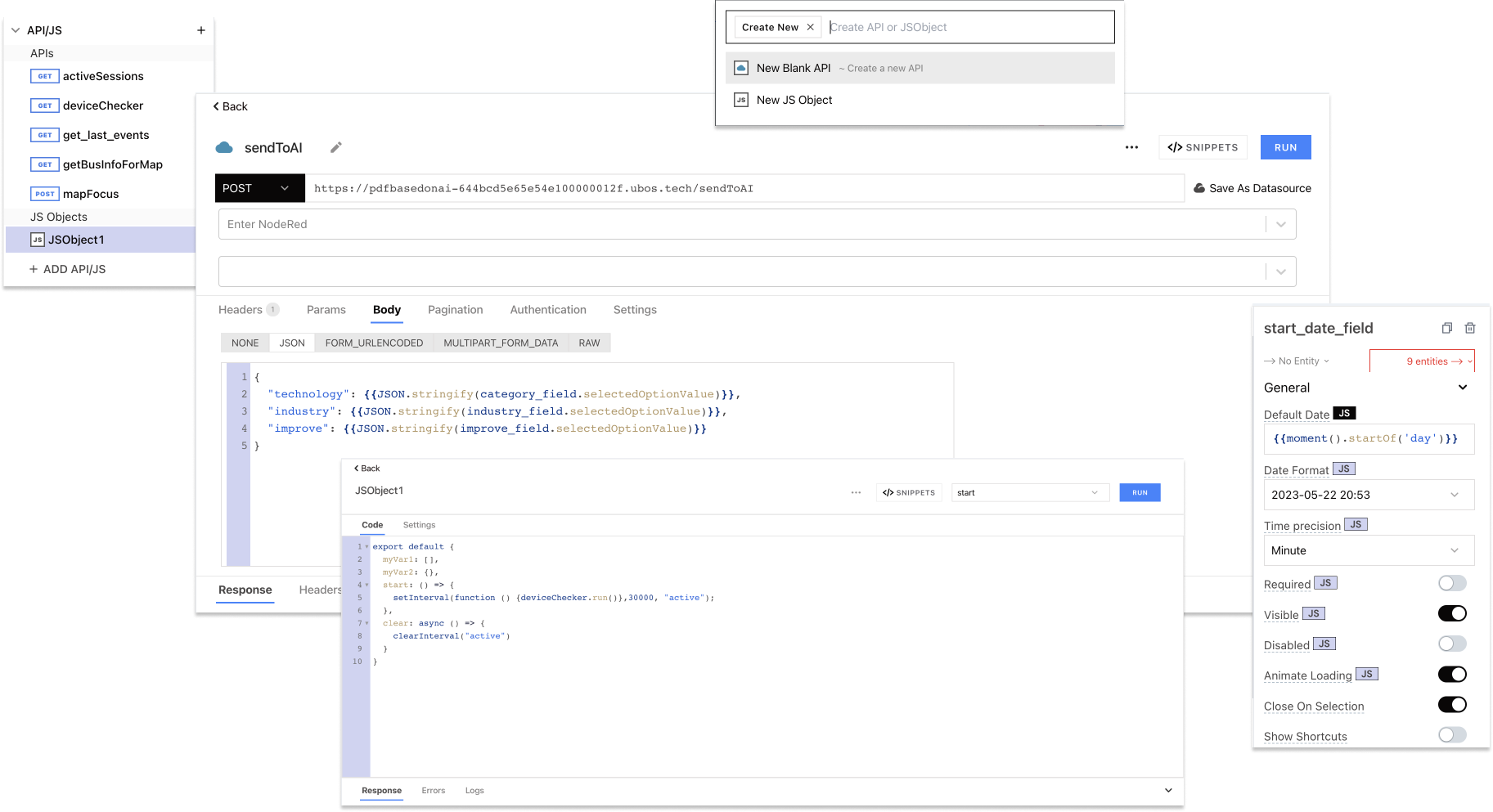 Leveraging Open Source Power: Our UI Editor Built on Appsmith
Harness the robust capabilities of our UI Editor, ingeniously constructed on the foundations of the open-source platform, Appsmith, to unlock superior design and functionality.
---
You'll hear from us within 1-2 business days.